By David Scott Clegg Author, The Longest Distance, Managing Director of The HEAD Foundation, and Founder of UNITE Education
Click here to view original article.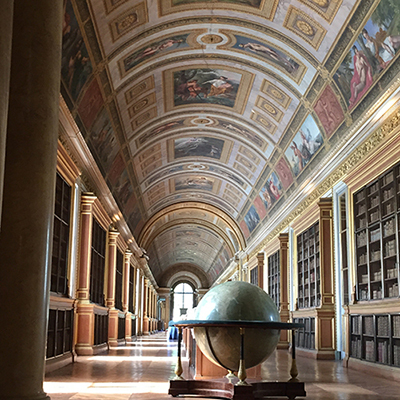 What does it mean to be open-minded? We hear this all the time. "You must open your mind." "Be open-minded." "Have an open mind."
To be open-minded is to be receptive to new ideas, opinions, arguments; with impartiality; without prejudice. Simply, to be willing to let go and allow for something else to stream the consciousness.
A worthy suggestion, instruction even. A pathway to greater possibilities perhaps. But to open one's mind, we would have to be willing to close off something else altogether — our past dealings and doings. Or at the very least allow for an alternative course by virtue of new information.
This is asking a lot. Especially, when our past has met with some success, albeit as defined by the ones who are gauging such. The field of education is a perfect partner in this subject. And America is the perfect case study as casualty by its own creation.
Education in America has been a story of success and failure. For the better part of the 20th century the theories, practices and outcomes of America's education system provided both a worthy test lab and blueprint for educating en masse. The country's education system taught a nation of students how to be creative, innovative, dynamic and daring. It was a nation that was willing to take risks, with the rewards worthy of a people that were able to move beyond fear, doubt and uncertainty and into the unknown knowns, armed with a wit, will and informed mind — an open mind to new possibilities and ways of living, being.
The humanities were at the core of the education process, along with a purposeful means and end with respect to science, technology, engineering and math — now known as STEM. There was an equitable balance between technical know-how and knowledge building with the capacity to bridge this knowledge with meaningful outcomes through greater creativity to be found through the arts and other consciousness-expanding studies. And the result was as remarkable as it was required: a nation of innovation, in both content and intent.
As with all students who become teachers, we now find ourselves back in the classroom again.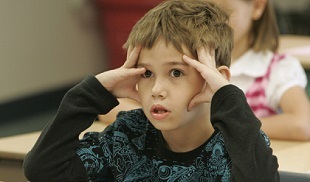 Yes, America is back in school. But is America ready to be schooled? And did we bring to the classroom the most important tool for student learning — an open mind?
Singapore. South Korea. Japan. Hong Kong. OECD's PISA rankings would tell you Asia-Pacific countries are the best of the best these days as educating nations.
The above can be argued, as even the creators of the international comparative exams will tell you there is a fundamental flaw in not the design of the exam, but the use of the results in playing dangerous dictate to polarizing education policy reform. But where does America sit these days?
Once at the head of the class, the U.S. now finds itself heading toward the rear, feet kicked up, riding the wave of yesterday, "too cool for school" — and in need of some good schooling.
It is time we open our minds — and our eyes — to the reality that the world has changed; our role within the world has changed; and it is time we change with it. And as was the case before, it is in education where we will find the catalyst — and capacity — for change.
America, our education system needs an enema — not literally, but in the literature, the narrative we tell ourselves. We need to rid ourselves of the waste within that has clogged up any means for open thought, and open minds. We need to stop fooling ourselves and start schooling ourselves; accept we are no longer the best, while still retaining a great capacity to re-invent ourselves in becoming so once again. Our nation is designed for such — tailored for tailoring. And it is just time we suit up for the future.
One hint from our past that may help us in our planning: education as an acquisition of knowledge without the expansion of consciousness is no education at all. It is a dead end, unless the acquired knowledge is brought into working reality with human and world conditions, environment, social and other responsibilities that will tell the tale of our future as humanity.
In devising a new education paradigm to write the next chapter – a new chapter – in the story of America and its place in the world, we need to embrace this, replace that…